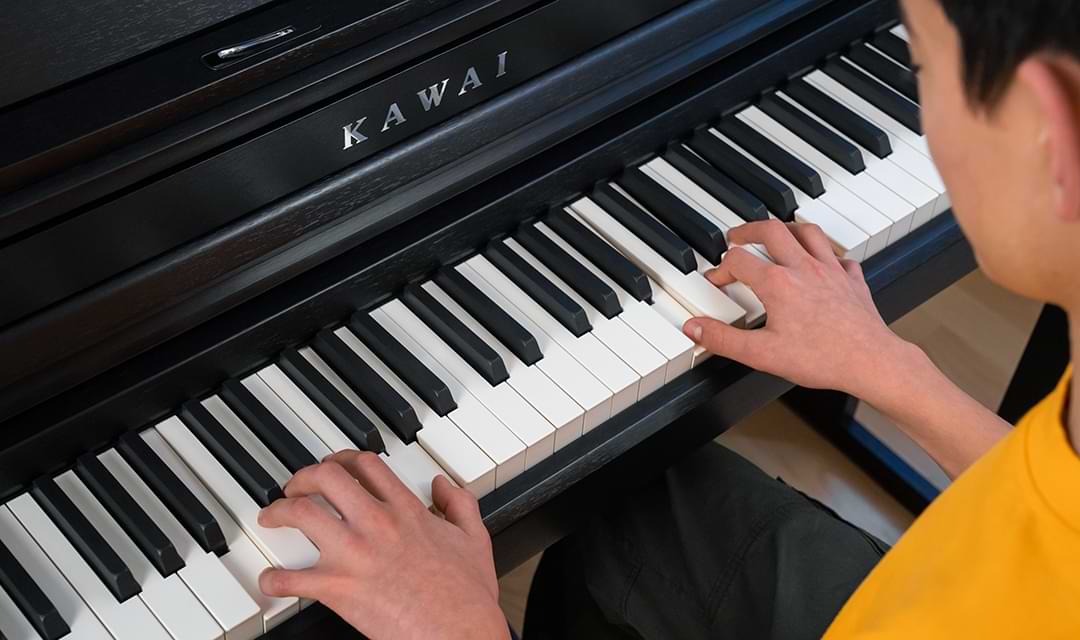 The Touch of a Grand Piano: Grand Feel Compact wooden key action

With an emphasis on piano-focussed authenticity, the CA401 utilises the superb Grand Feel Compact wooden-key keyboard action.  As its name suggest, the GF Compact action has been designed to reproduce the authentic touch weight characteristics of the industry-leading Grand Feel keyboard actions, within a smaller form factor.
 Long wooden key    Counterweight    Balance pins    Weighted hammers
 Let-off mechanism    Triple sensor    Ivory Touch key surface

This action retains the long wooden keysticks used for all 88 black and white keys, and the familiar 'seesaw' mechanism employed by acoustic grand piano actions for centuries.  However, despite its smaller unit size, GF Compact features an extended key pivot length, providing a more consistent touch weight when playing towards the rear of the keyboard.  This crucial detail, along with various other acoustic piano-like characteristics, ensures the CA401 delivers the most realistic playing experience in its class.
SOUND